ACADEMICS
Christ-Centered Programs. Certified Teachers. Maximum Flexibility.
— Everything You Need to Raise Courageous Children.
Here at Covenant Journey Academy, we know that nothing is more important to you than your child's future. We believe deeply that God has a plan and a destiny for each child, and we're here to partner with you as you prepare your children for everything God has planned for them. An important part of that mission is providing you with excellent academics. At Covenant Journey Academy, you can rest assured that your child is engaged in biblically based courses, taught by certified teachers, with all the flexibility you need to provide an excellent education on your schedule.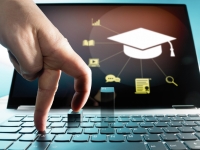 OUR COURSES
Your family can choose from more than 150 biblically based courses during your Covenant Journey education adventure. These include core academics and a variety of exciting electives for elementary, middle, and high school. We also offer Honors and AP courses to put your high schooler on the road to college-prep success. In addition, we have partnered with Colorado Christian University to provide dual enrollment opportunities to jump-start their college degree. Our courses incorporate the three central biblical narratives of creation, the fall of mankind, and our redemption through Christ.
OUR TEACHERS
Our certified, degreed teachers strive to guide your student onto the path of greatest success. Each of our teachers has been trained in teaching from a biblical worldview and is dedicated to your child's growth, academically and spiritually. At Covenant Journey Academy, we consider teaching your child a privilege. Our teachers strive to partner with families to achieve the greatest outcome in and beyond the courses they teach.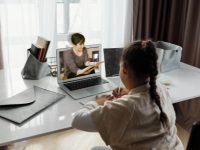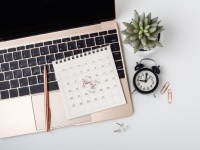 YOUR SCHEDULE, OUR FLEXIBILITY — Excellent Education to Fit Your Busy Life.
We know life is busy. That's why we strive to bring you excellent education that fits your schedule. With courses starting every Monday through our rolling enrollment, your child can start anytime. Whether your family desires a full sequence of coursework from kindergarten through high school graduation, or individual classes to supplement your homeschool or Christian school, CJA has options for you. Our courses are available when you need them, 24/7/365. Your student can learn from anywhere in the world, any time of day, at a flexible pace that works best for your family.
CONNECT WITH COVENANT JOURNEY ACADEMY NOW
Want to learn more? Our Covenant Journey Academy Admissions team is ready to answer your questions and introduce you to all Covenant Journey Academy has to offer.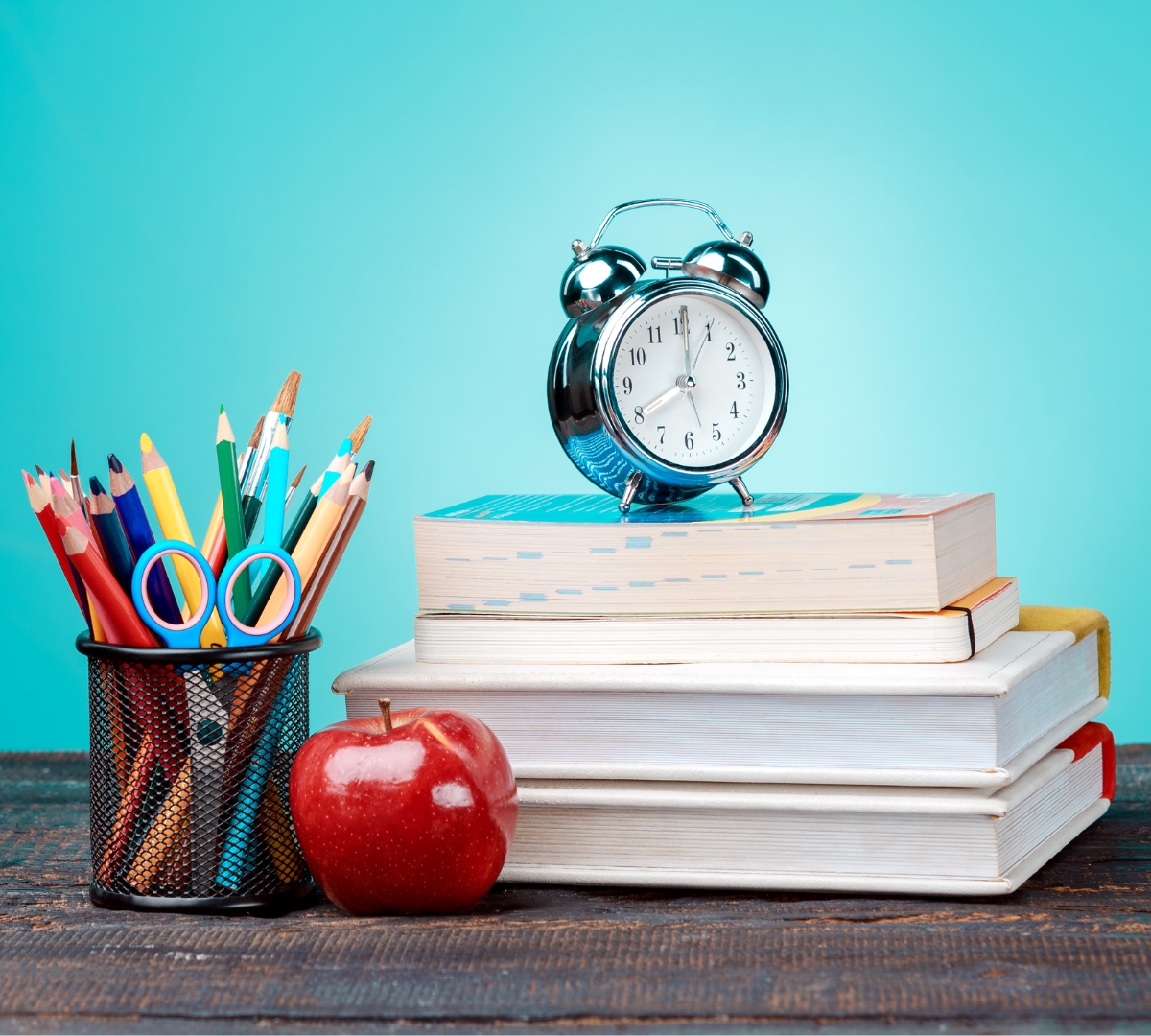 WITH 24/7/365 COURSE ACCESS FROM ANYWHERE IN THE WORLD, WE'RE HERE FOR YOU WHEREVER YOUR JOURNEY LEADS.
Covenant Journey Academy courses begin and end with your student and your family in mind. Courses start each week, so your child can begin anytime and work at a pace that fits your family's needs. Our courses can be accessed from your computer or smartphone anywhere in the world, so your family's learning journey can be uniquely tailored to your child's gifts. With our flexible on-demand courses, the world is your classroom, and you are free to enrich your student's education on a whole new level. Your high schooler could work on American History in between Smithsonian visits on a "field trip" to Washington, D.C. Your elementary student can learn about the stars and the solar system as you step outside to study them from your own backyard.
While CJA has completion windows of 12 months for one-year courses and 6 months for one-semester courses, when life happens, we are always here to help. When unexpected circumstances arise, we offer the additional flexibility of course extensions, pauses, and delays when appropriate.
OUR CERTIFIED TEACHERS
Your family is in good hands with Covenant Journey Academy's exceptional faculty. Not only are our teachers certified, but a full 77% have attained advanced academic degrees at the master's level or higher. And each of them cares deeply about your child's success, academically and spiritually. Our dedicated faculty of certified teachers plays an important and special role in the education of your student. They work diligently to help your student master their coursework, and they facilitate the course by keeping your student on pace, grading the work for you, answering questions, providing guidance, and maintaining attendance records. That frees you to dive into the learning experience alongside your child, seeing not only what they learn but how they learn. All of our coursework is presented from a biblical worldview to deepen your child's understanding of how God is at work in creation and remains at work transforming our lives today.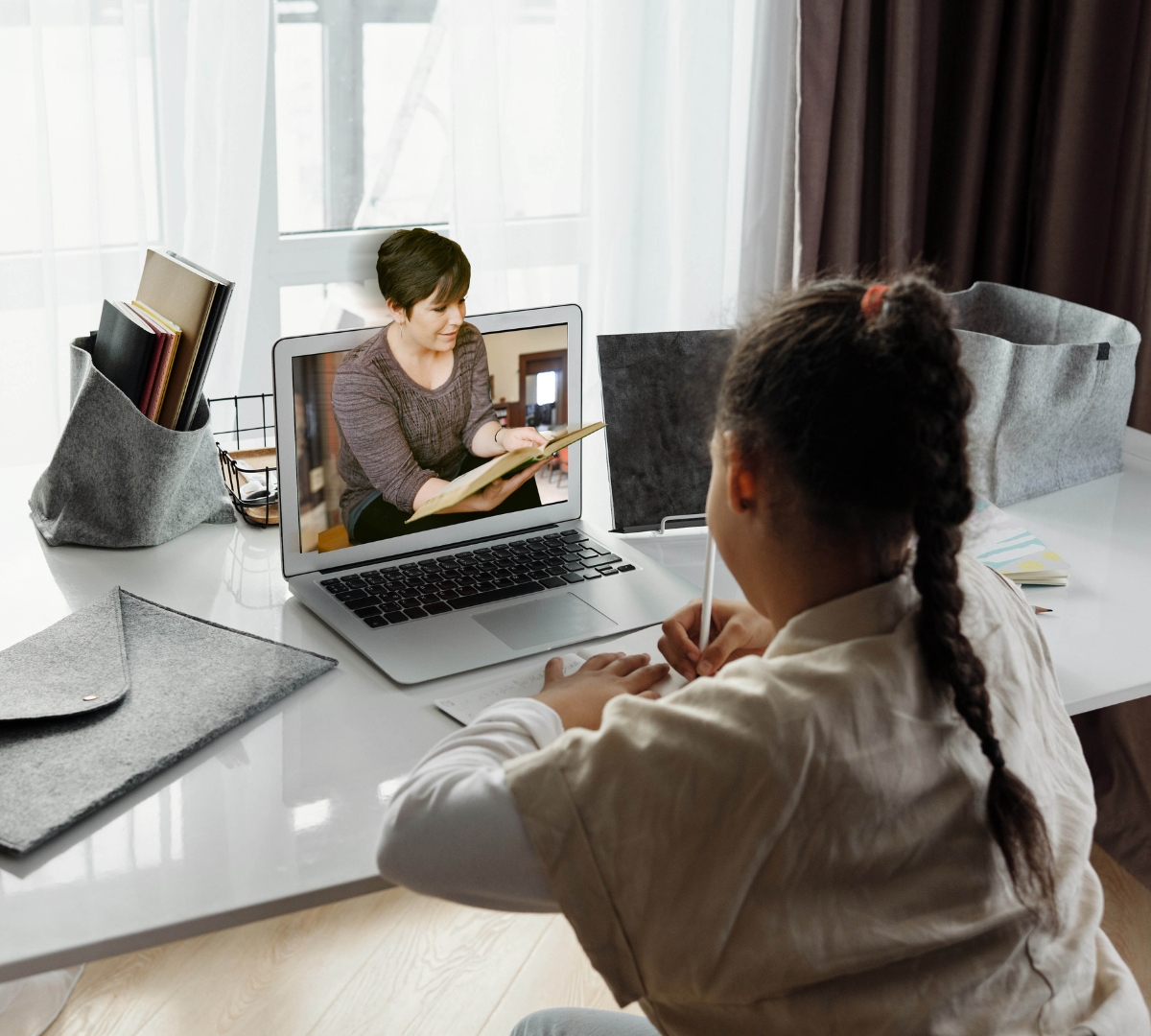 Real-time Communication
Our built-in messaging system and virtual meetings make it simple and easy for students to interact with teachers. Full Support
Our Academic Advising team, Recruiting and Admissions team, and passionate CJA staff are here to support you at every step of your journey. And our prayer team is actively praying for you, your student, and our nation! Progress Tracking
Parents and guardians are never in the dark. With your parent observer account, you'll be able to track your child's progress 24/7/365 from anywhere in the world.
Quality Education from a Biblical Worldview
Building on a strong foundation: ACSI-certified teachers explore every course from a distinctly biblical worldview.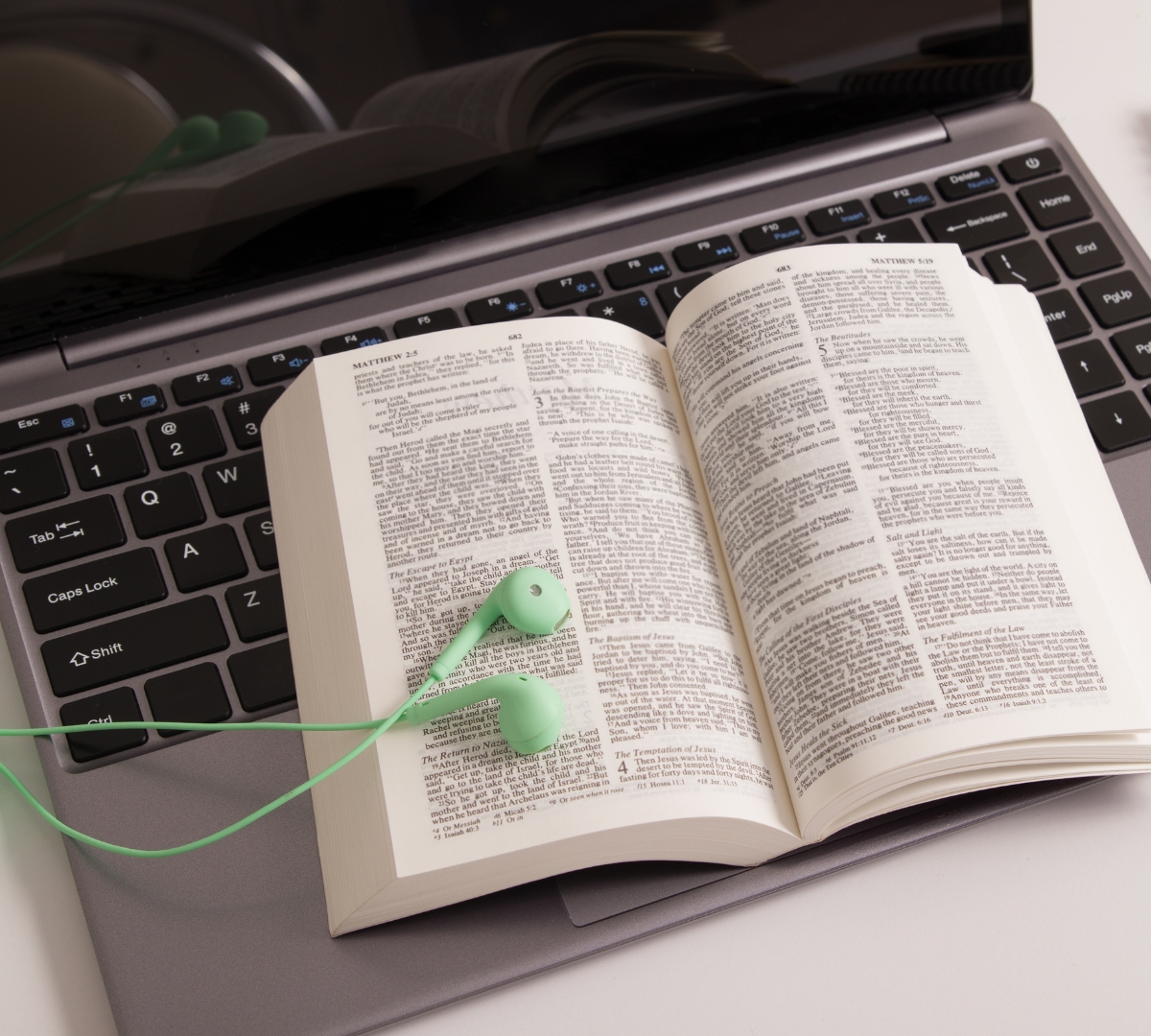 Biblical Integration
At CJA, we believe children learn by what is "caught" as well as what is "taught." Our carefully selected teachers are trained in teaching from a biblical worldview and present every course from a distinctly biblical perspective.
Our curriculum integrates Christian faith with academic knowledge across all of our subjects. We teach your children to view everything through the lens of God's truth and to be bold and courageous, living out that truth. Our courses incorporate the truth of the Bible throughout, concentrating on the following themes: creation, fall, and the redeeming work of Christ.
Creation: We look at each major concept and topic in our courses and evaluate whether your child can see biblical truth in it. We ask ourselves whether the course content creates a worldview that is consistent with the way God originally intended it.
Fall: When concepts or topics are not understood or not applied in a way that aligns with God's original plan, we explain how human nature and the world have been distorted by the fall through sin. Students learn the skills of critical thinking and discernment so that they can recognize the differences between a biblical worldview and the many competing counter-biblical worldviews.
Redemption: Finally, we train students in restoring these concepts and topics to their original purpose through right thinking and the redemptive power of Christ.
Every course is an opportunity to integrate biblical truth into an important facet of your student's well-rounded education. Our courses and teachers take every opportunity to model sound judgment, right reasoning, and the faithful application of biblical principles through a variety of engaging teaching methods and learning assessments. We work to deeply instill in our students the ability to discern biblical truth, or lack of truth, in all information presented to them. You can be confident that here at Covenant Journey Academy, we are dedicated to building your student's education on the strong foundation of wisdom, knowledge, understanding, and faith that come only through learning from and applying a biblical worldview.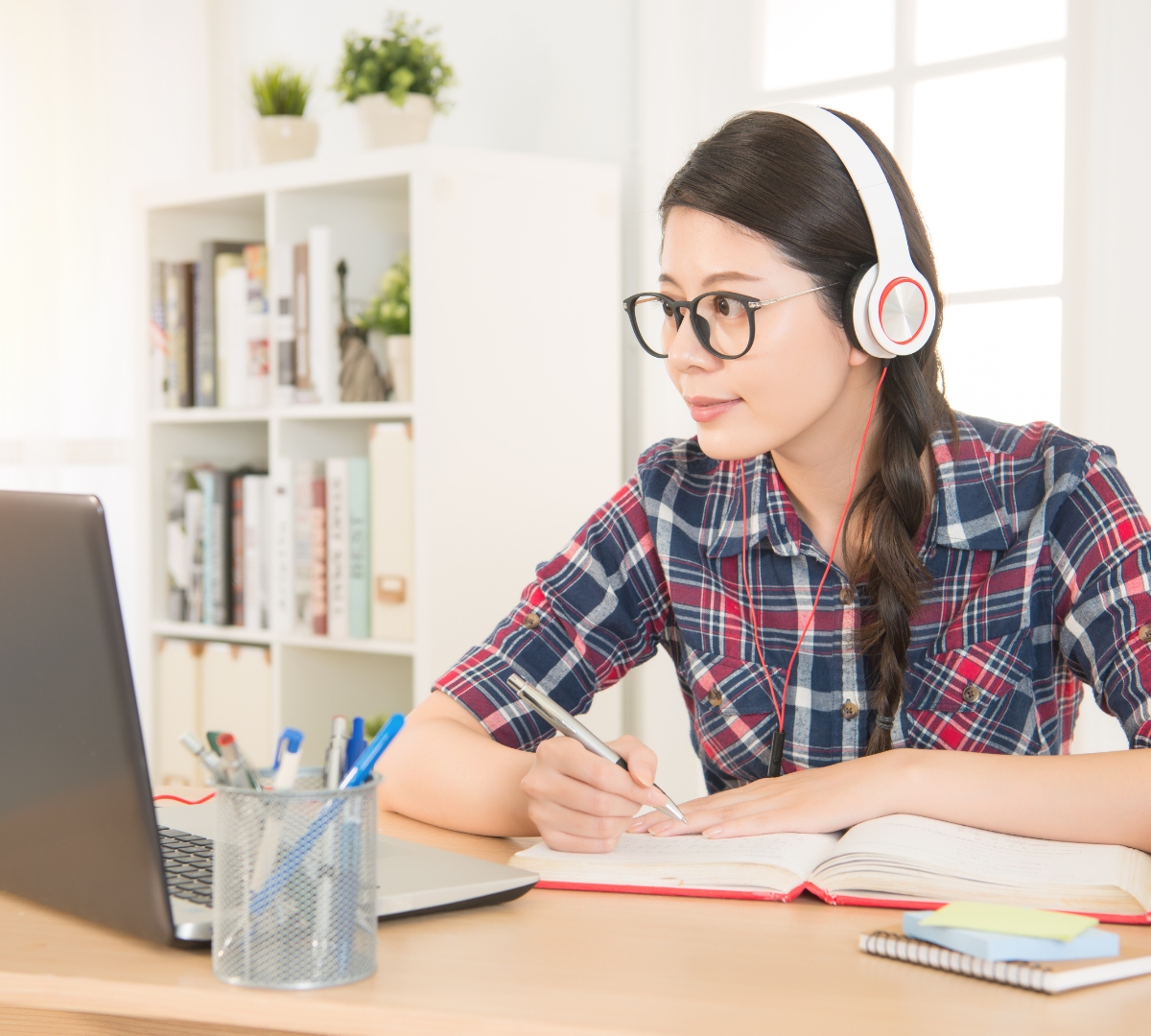 ADVANCED PLACEMENT & DUAL ENROLLMENT
For students wanting to participate in Advanced Placement testing, Covenant Journey Academy offers 14 Advanced Placement courses approved by College Board, to ensure that students can access the rigorous academic training needed for the corresponding AP exams. CJA does not administer AP examinations, but students completing our AP courses will be able to work with local school systems and districts to register for applicable AP examinations.
(CJA) has an innovative partnership with Colorado Christian University to provide dual enrollment college courses to CJA high school students. Colorado Christian University is the premier interdenominational Christian college in Colorado and the Rocky Mountain region, and CCU delivers world-class education that transforms students to impact the world with grace and truth. CCU is ranked among the top universities nationwide by the American Council of Trustees and Alumni.
The partnership with CCU Academy allows Covenant Journey Academy high school students to earn college credit and even an associate degree while they earn their high school diploma, thus jump-starting their college degree. Each dual enrollment class is comprised exclusively of high school students who are eligible to take college courses.


Post Office Box 547067
Orlando, FL 32854
CJA@ CovenantJourney.org

© Copyright Covenant Journey Academy. All Rights Reserved.
Privacy Policy