COURSES
Homeschool without the Hassle.
Engaged parents + a full-service academy = a providential partnership.
Learn more about the three ways Covenant Journey Academy partners with you to see your child flourish.
Here at Covenant Journey Academy, we're passionate about seeing your children become everything God designed them to be. That's a big goal we approach in three ways.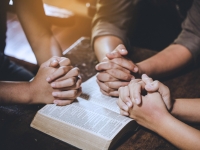 PARTNERING IN PRAYER
First, we are committed to partnering with you in prayer. Rather than removing God from the classroom, we invite Him into everything we do. And that begins with praying faithfully for our students and their families. This is so central to who we are as an institution that we recently instituted the Covenant Journey Academy prayer team. As part of the CJA family, you can know that Covenant Journey Academy's leadership, staff, and Prayer Team are praying regularly for you and your children!
PROVIDING EXCELLENT EDUCATION
Second, we provide you with flexible, full-service education. We strive to provide your student with a full range of engaging academic courses and captivating electives that you can access anytime and from anywhere. By providing academically excellent courses that fit your busy schedule, we're here to help you keep your children engaged, interested in learning, and on the right path to discover and fulfill their purpose.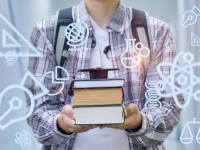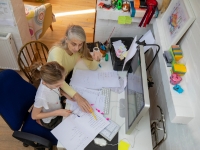 REMOVING THE HASSLE FROM HOMESCHOOL
Third, we firmly believe you play a central role in your student's success, and we partner with you to do that effectively. Many of today's schools lock parents out of the process, and traditional homeschooling can overwhelm parents with preparation, lesson planning, grading, and record keeping. CJA takes care of those details for you, so you can focus on what matters most — guiding and enriching your child's learning. It's the best of private school and homeschool in one. Our carefully designed courses and certified teachers bring a private school experience to your home, freeing you to take back control of your child's education without becoming bogged down in the details. Whether your children take all of their courses with us as full-time CJA students or you supplement your homeschool with our fun and self-paced classes, we're here to partner with you.
Here's an overview of what your children will learn as part of their CJA adventure: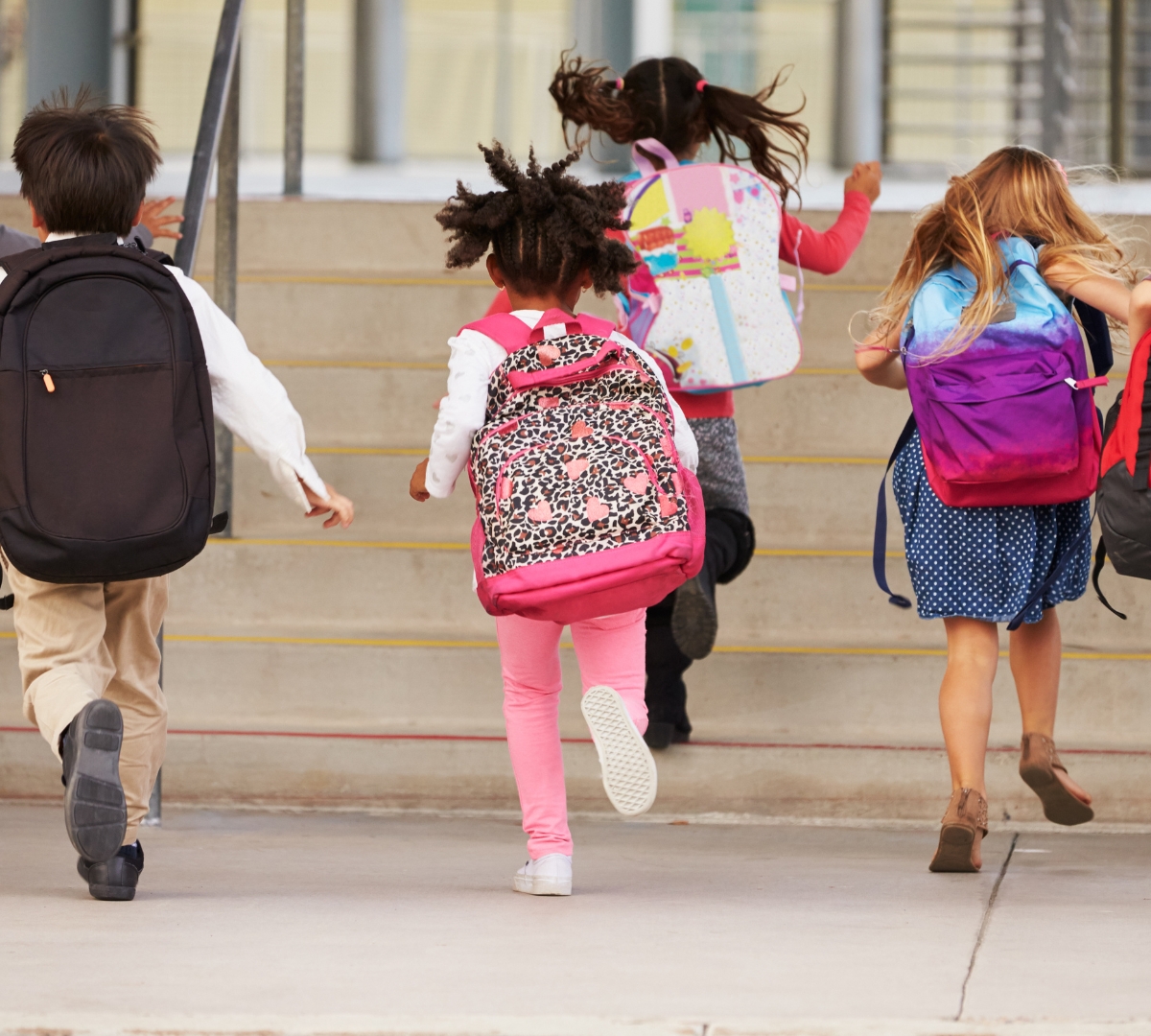 Elementary
The Journey Starts with a Strong Foundation
CJA helps you start strong with faith, family, and the fundamentals. Through our elementary courses, your child will gain foundational reading, writing, and math skills — all taught from a biblical worldview by certified teachers. As a Covenant Journey Academy family, you will join the CJA community of teachers, families, and students learning together, praying for each other, and experiencing how exciting school can actually be.
Middle School
Explore the World and Build Skills for Success
CJA helps you rest easy during the challenging adolescent years, knowing your children are engaging in high-quality core courses, exploring the world through exciting electives, and deepening their faith in a safe environment.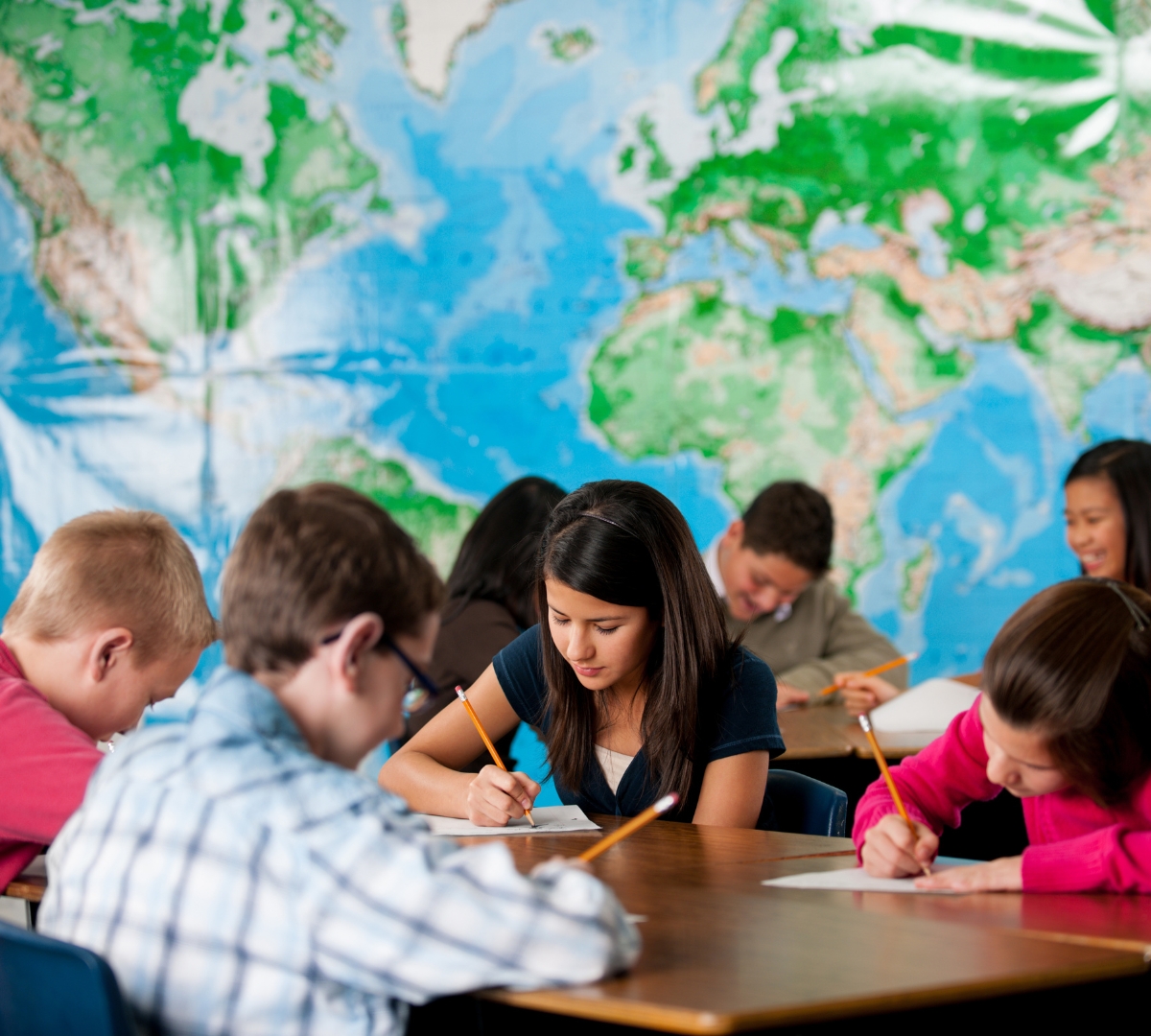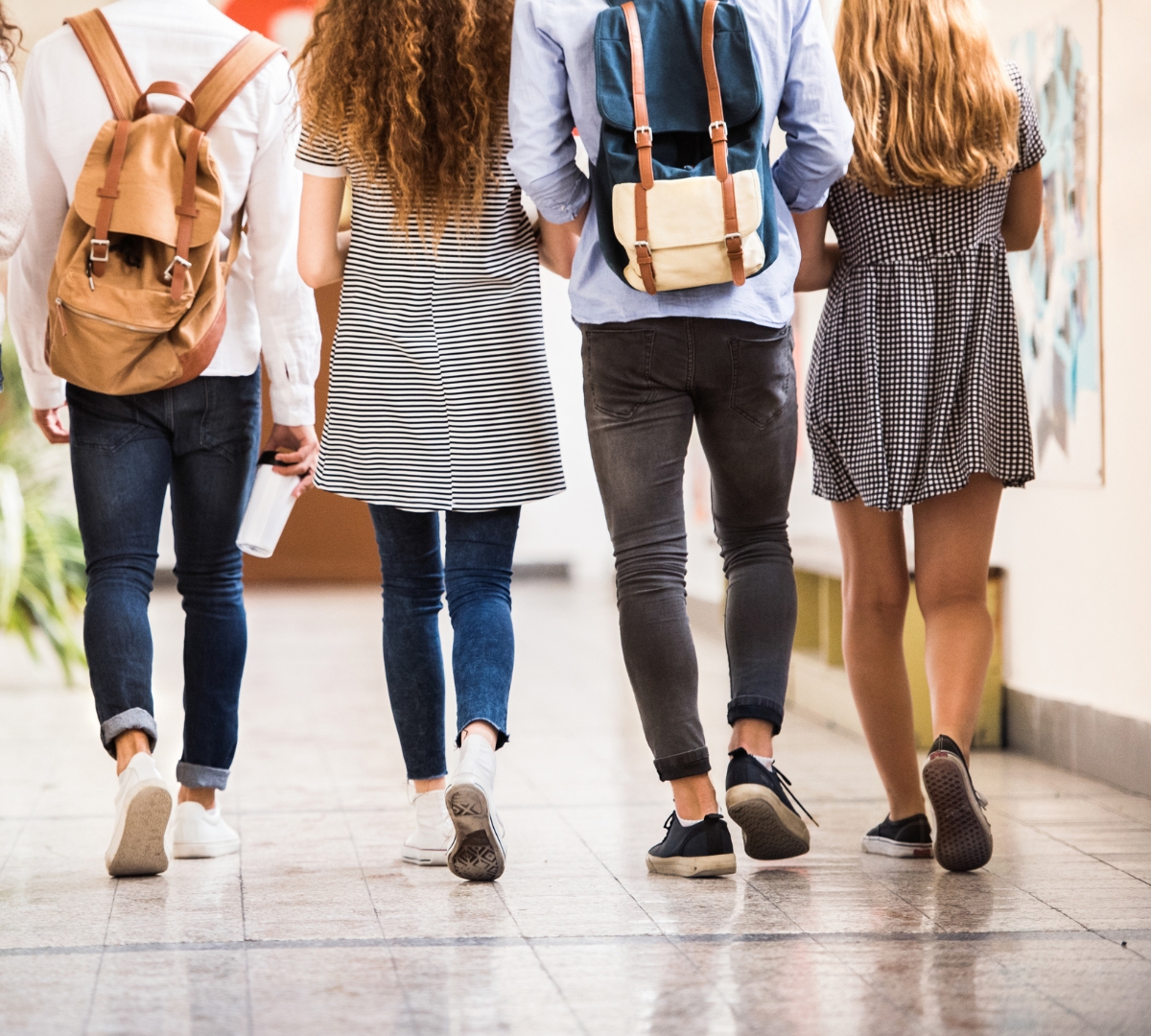 High School
Finish the Journey with Faith and a Solid Future
CJA partners with you and your teens as you navigate the high school years together and envision their future. Whether enrolled as full-time diploma students, full-time honors diploma students, or part-time students supplementing your homeschool program with CJA courses, your teens can explore their callings and passions with our expansive catalog of high school courses. Whatever God has planned next for your teens — college, trade school, ministry, entrepreneurship, or the workforce, Covenant Journey Academy's high school program provides a firm foundation for a bright future.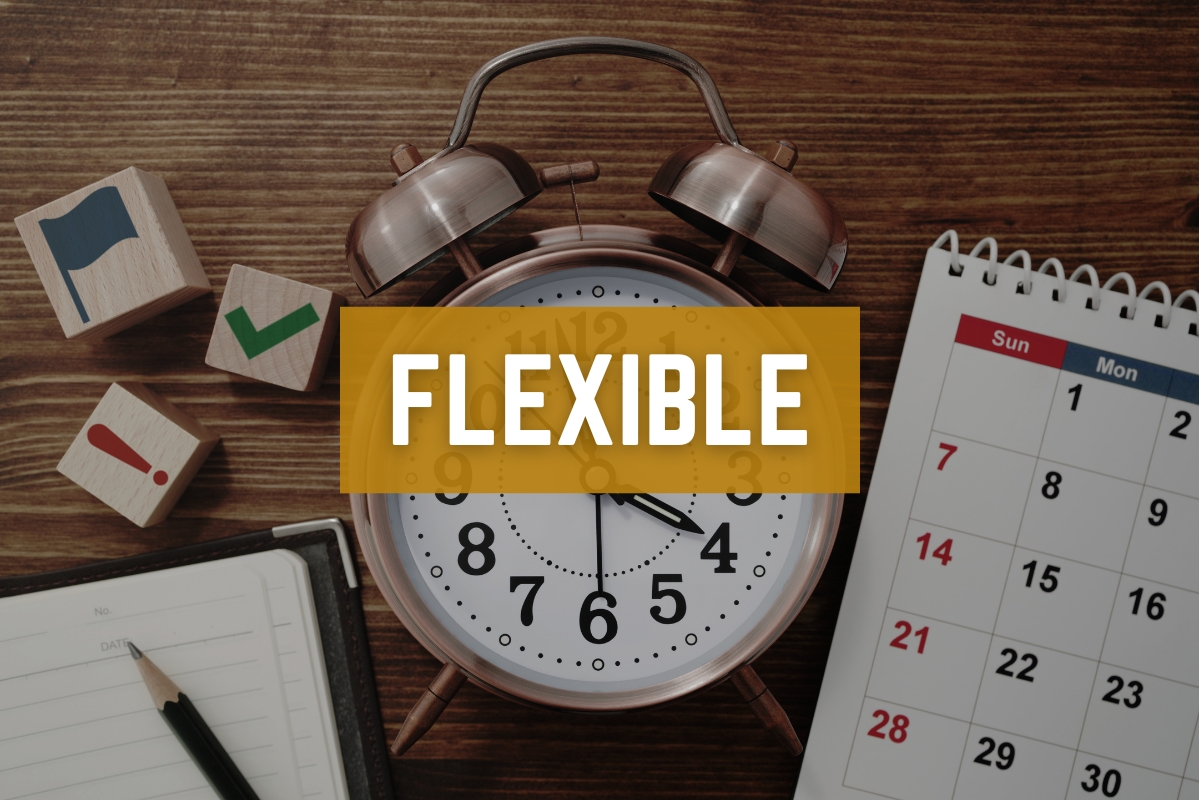 Courses are available on your schedule
24/7/365, anywhere in the world. You can start any time and move at the pace perfect for your family.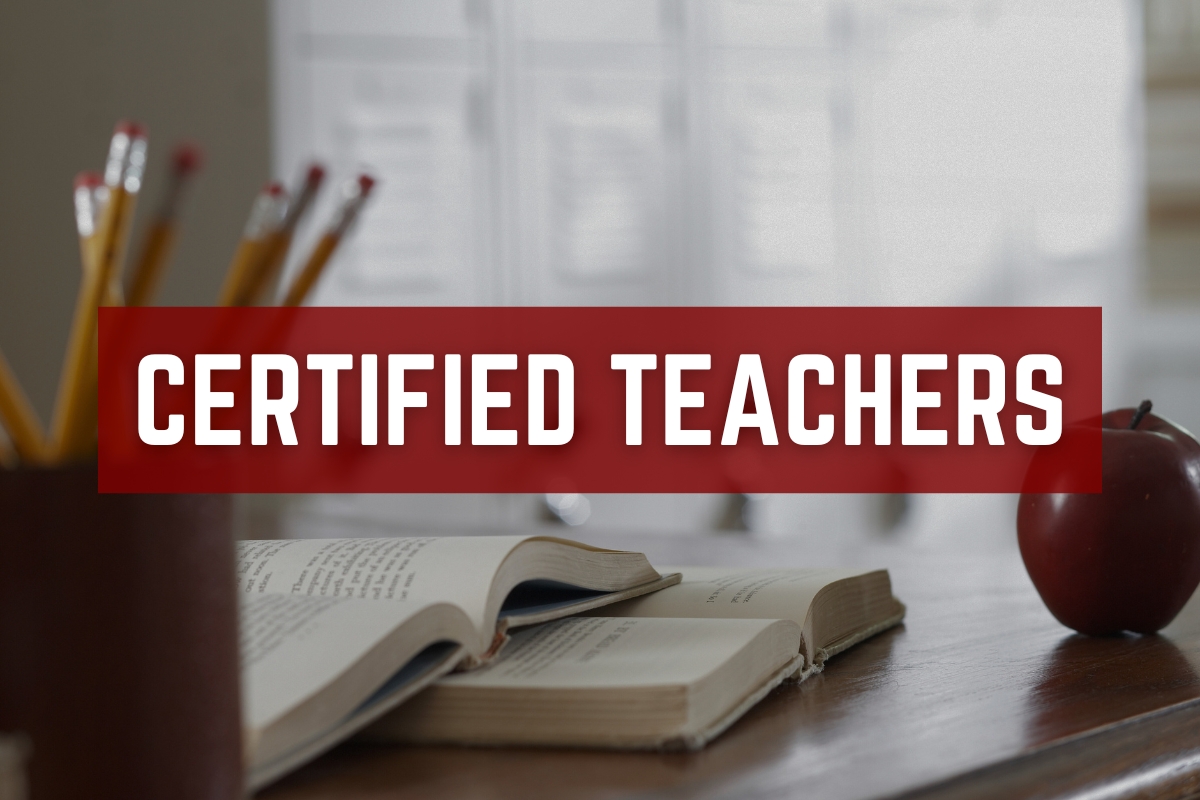 Our courses are taught by certified teachers who care about your child.
CJA teachers and staff will be more than your child's educators; they will be prayer partners cheering for your child's success.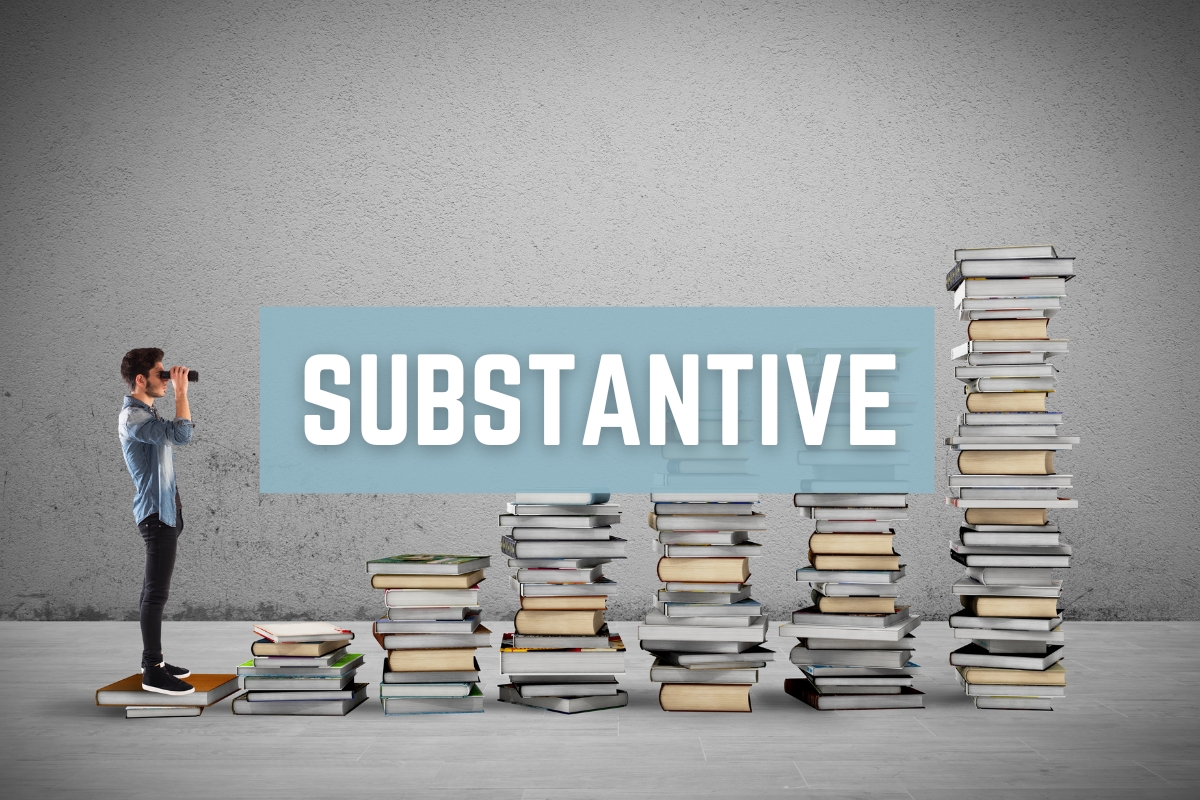 CJA courses cover the right subjects
at the right times for academic success and a strong faith.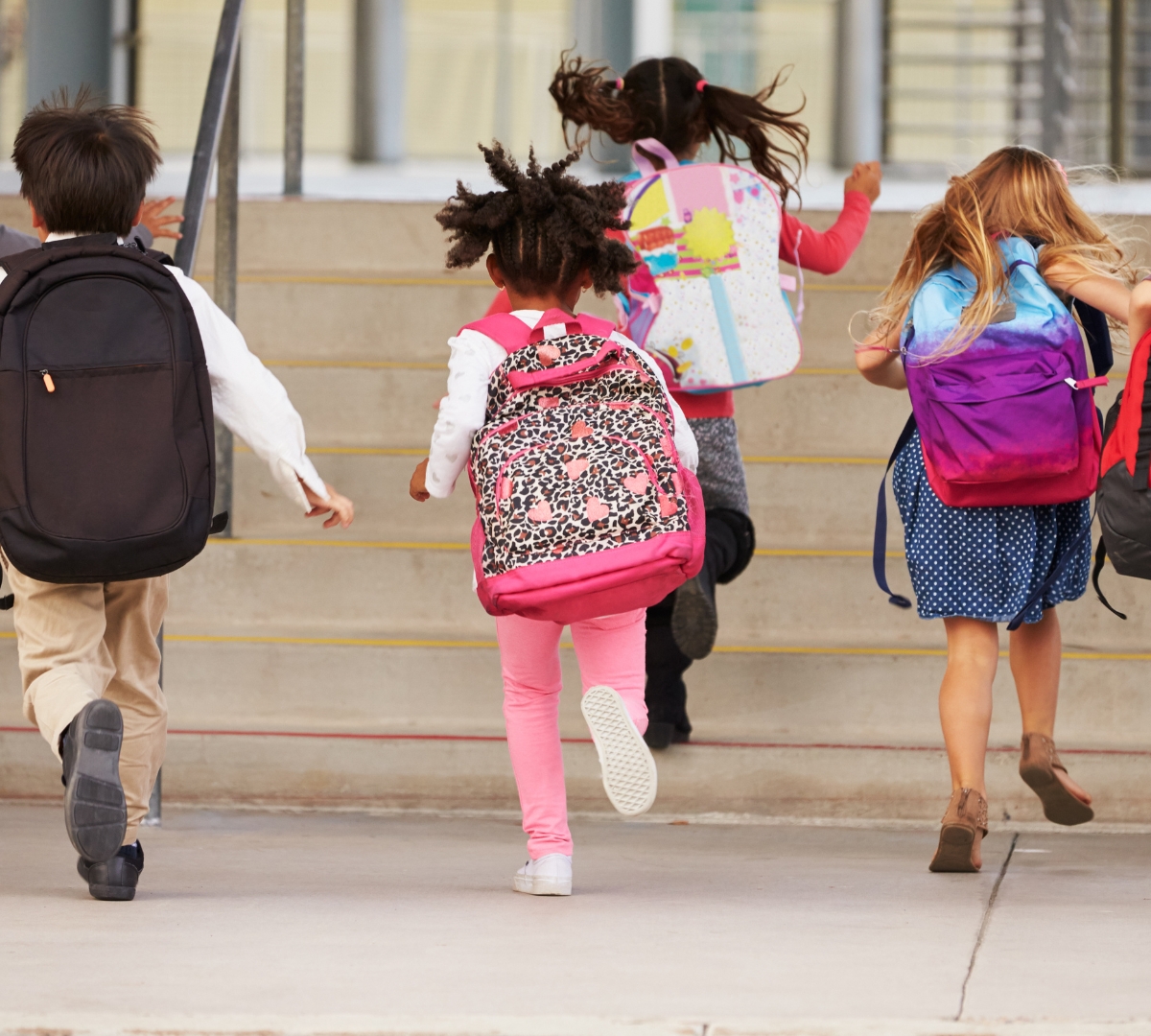 Elementary Courses
Covenant Journey Academy's elementary program helps your child start strong. During these formative years, you will enjoy watching your child develop a solid foundation through a rich variety of quality courses. Our classes cover all the details, so you get to do the fun part while our certified teachers do the heavy lifting of attendance, grading, and course assignments. From kindergarten on, we've got the courses you need to give your child the opportunities he or she deserves.

Lessons include entertaining videos, engaging audio, and interactive activities to capture your child's attention and interest.

You get the fun part with your child, as we provide access to printable coloring and worksheets and instructions for easy-to-do projects and exciting experiments.
Most core academic courses take three to five hours each week, with two to four assignments to complete. Electives require one hour and one assignment each week.

Monitor your child's progress any time.
Participate in student/teacher conferences.
Help your student with course navigation.
Provide guidance for weekly lessons.

Choose the start and end dates for each course.
Work at your child's individual pace.
Keep accountability with assignment target due dates.
Work anytime, anywhere.
Learn as a family, while strengthening your faith.

The Elementary English and language arts courses (ELA) kick off your child's learning adventure by laying a firm foundation. Your child will learn to read and write, acquire logic and analytical skills, and begin to understand grammar and computation, all through the lens of Christian faith. Children will develop listening and speaking skills as they are introduced to how much God loves them. Families will study Bible verses and get to know God's Word through many Bible stories.
Your children will explore all the ways math is a tool to help us understand the world around us, as they become critical thinkers and good problem solvers. CJA teaches your child that God is a God of order, and math demonstrates that order in the patterns of God's creation and biblical patterns for life.
CJA's elementary science courses spark curiosity and make learning fun, as your child builds a solid foundation in life science, physical science, and earth science. Our courses teach that God is the creator of all and the sustainer of everything. During the elementary science years, children will see how God made provision for our needs, created order with the Ten Commandments, and how creative and loving He was in the design of us as humans made in His image.
Throughout our social studies courses, your children will focus on history, geography, and economics. They will learn about people all over the world and understand how to treat others with love and kindness. They will develop empathy by examining biblical commands to care for the poor and the orphan, and they will learn the relationship between our freedoms and our responsibilities. Families can bring the social studies adventure to life with explorations of their own through living documents and field trips to historic sites.
We live in a world filled with technology, and CJA aims to help your child use it capably and safely, taking the positives technology offers and avoiding its pitfalls. At age-appropriate levels, your child will learn keyboarding and computer programming basic skills, as well as problem solving, algorithms, and the ins and out of security, privacy, and copyright. Your family will also explore the biblical perspectives on technology and social media and how to honor God and proceed safely in these areas. Our technology suite offers topics like safety and how to deal with bullying and cyberbullying in a healthy way, and how loving Jesus can help your family be a light in digital spaces.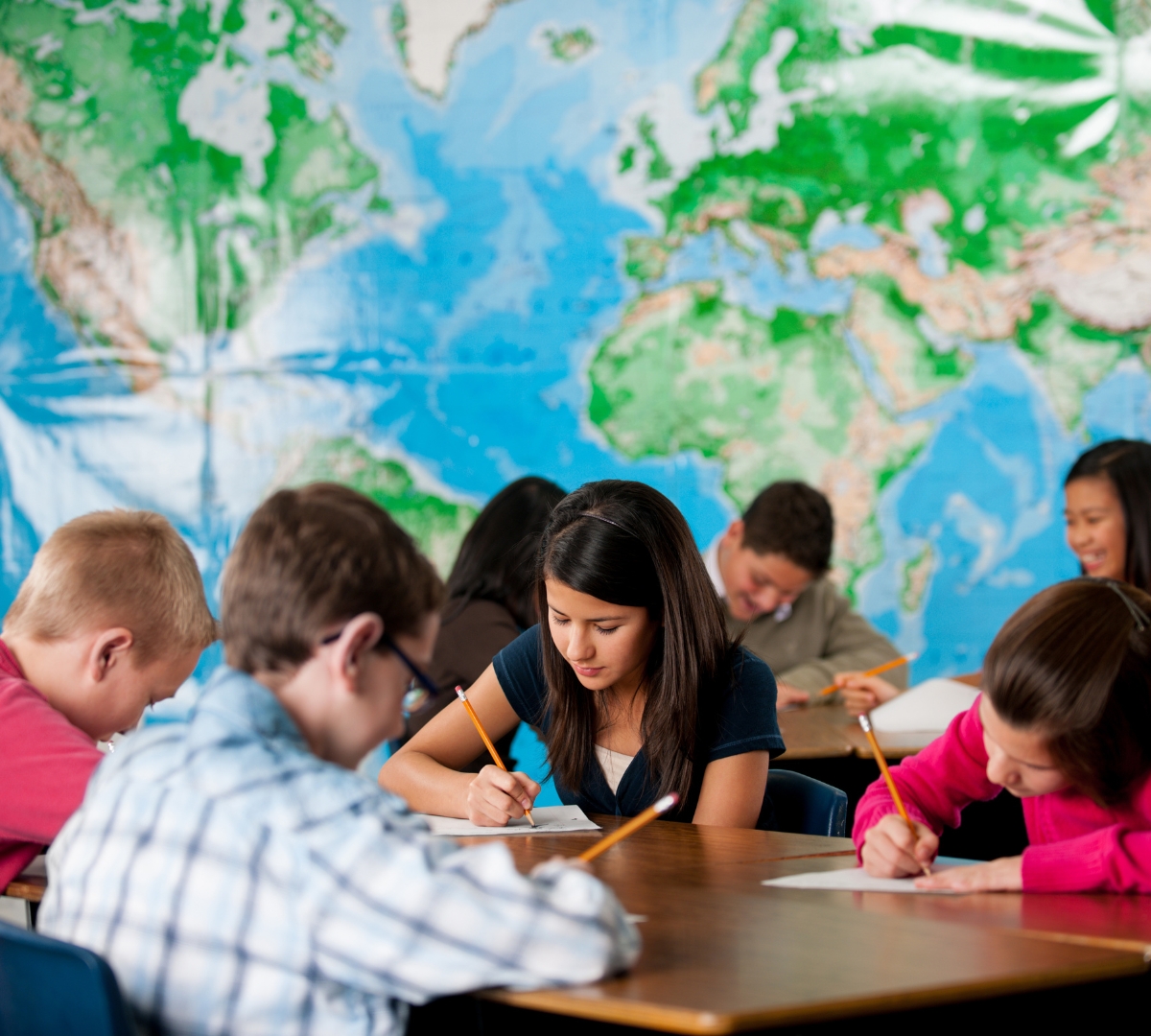 Middle School Courses
We know the challenges middle schoolers face. That's why CJA has created a safe online educational community for your children's adolescent learning experience. Your child's academic journey includes rigorous but easy-to-access core courses in language arts, math, science, and history, as well as Bible and a variety of exciting electives from fine arts to world languages. Certified, Christ-centered teachers guide students through their coursework and work to prepare them for success in all they do. We take the hard work of grading and recordkeeping off your plate, so you can concentrate on connecting with your adolescents throughout their middle school years. Best of all, we continuously cover your children and family with prayer.
Middle schoolers will find our courses easy to navigate, while their certified teachers offer guidance, support, and accountability. Student/teacher conferences keep your child motivated to move forward to finish strong.

Middle schoolers can develop their gifts and individual interests by exploring exciting electives such as fine arts, world languages, technology, critical thinking, and more.

CJA core academic courses require about 3-5 hours and 2-4 assignments each week. Electives average 1 hour and 1 assignment each week.

Learn to move forward and complete projects and assignments in a timely manner.
Demonstrate mastery of the course material they are being taught.
Work independently while also learning to access help when they need it.
Interact directly with their teachers in our safe online community.

Families choose start and end dates of each course.
Students work at their own pace.
Teachers are easy to interact with and aim to be available when students need help.
Learning goals and coursework due dates offer structured pacing.

Classic literature forms the foundation of CJA's middle school language arts courses. Students develop deeper reading skills, writing, language, and speaking and listening skills by analyzing literary works. At CJA, your children hone these skills early, so they have a head start in preparing for college, their career, and wherever God leads them. Your middle schoolers will study literature through a biblical perspective as they evaluate and respond to the works they read independently. You can also deepen family discussions and connections if you choose to read them together.
Our middle school math courses connect the dots for your kids at a time when many students get stuck in their mathematics studies. We teach middle schoolers how math applies to real life, taking a practical approach to math concepts so they can understand how useful math really is. By looking at math through the lens of God's creation, your children can appreciate how detailed and ordered God is.
CJA's middle school science courses focus on physical, life, and earth-space science with a solid biblical worldview. Your middle schoolers will learn the differences between evolution and creation, and be presented with the truth of God's Word as demonstrated throughout the world He created. From fossil layers to the great flood, an examination of the intricate details of this earth will help your middle schoolers learn how to seek scientific truth, hypothesize with intelligence, and solidify their own biblical worldview.
Our middle school Bible courses can be completed in any order, giving added flexibility to your family's own biblical studies. Our courses present an overview of Bible literacy and interpretation, a study of the life of Christ, and introductory apologetics so that your children can speak intelligently about their faith and defend it. Our Bible courses help adolescents apply the Bible's teachings to their own lives and show what they've learned through writing and discussion.
History and social studies offer our students the chance to see how God has moved in the lives of people across time and places through three engaging courses: ancient history, United States history, and civics. Each class encourages middle schoolers to dive into the ways God has been active throughout history and how they can see Him at work in the world today. By looking at others' success and failures, middle schoolers learn how they can respond as good citizens in their own homes, communities, country, and world today.
CJA's middle school language learning is all about Spanish, a language spoken by almost 550 million people worldwide! Your children will not only get to learn to read, write, and speak Spanish, but they will also explore God's great cultural diversity found among Spanish-speaking people groups around the world.
Middle school electives include a full range of STEAM (Science, Technology, Engineering, Arts, and Mathematics) offerings, from technology to fine arts and from health to critical thinking. Whether your child leans toward the logical and analytical or is artistic and musical, our exciting electives offer the chance for your adolescent's individual gifts to shine.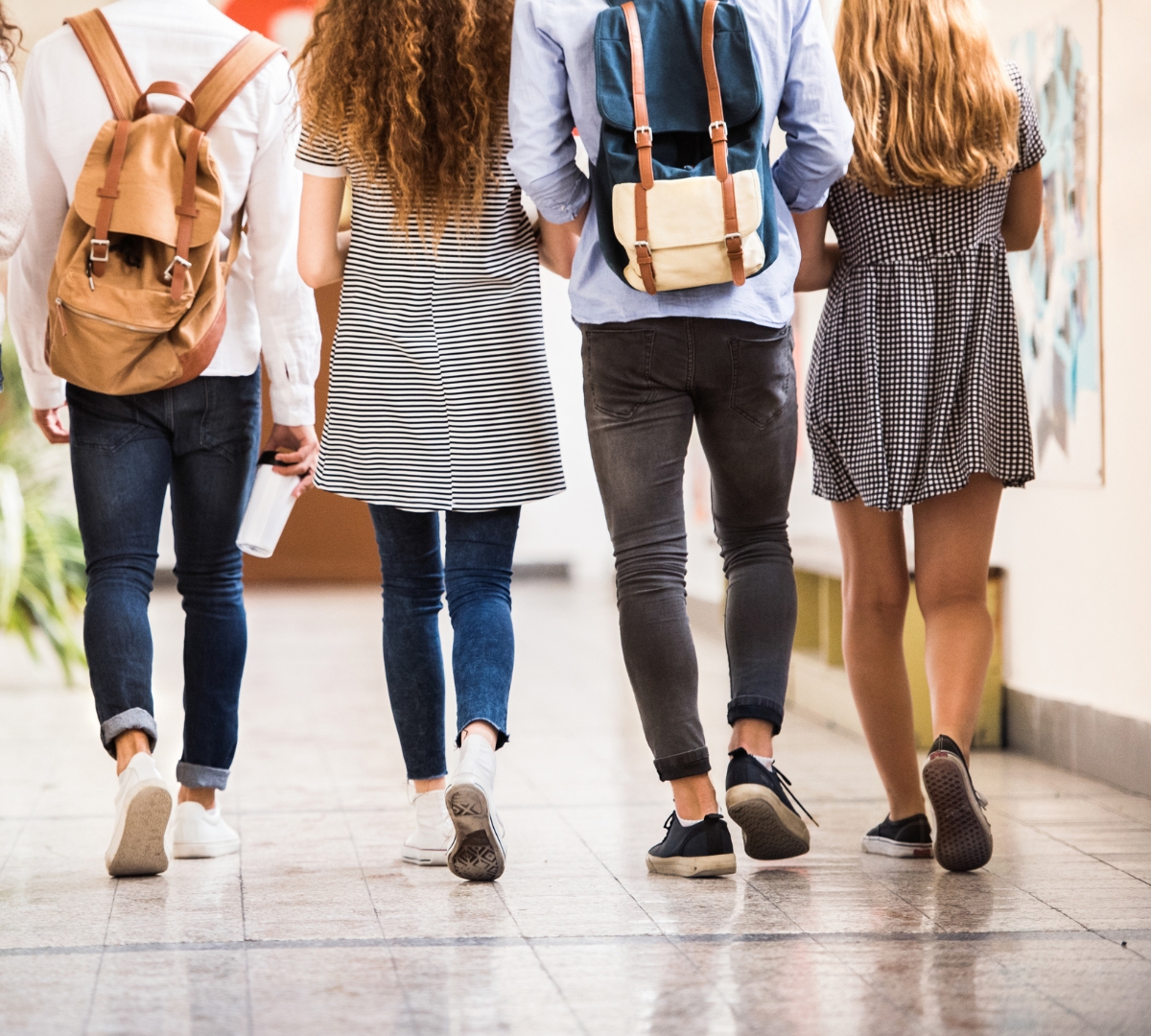 High School Courses
CJA partners with you at home, offering flexible, high-quality courses to bring out the best in your high schooler's academic gifts and talents. Our courses are accessible any time, allow your student a go-at-your-own-pace approach to high school, and focus squarely on academic excellence taught from a biblical worldview. We offer challenging subjects, including Advanced Placement (AP) courses certified by the College Board, and a wide range of options for your teen's unique journey. Best of all, we reinforce the values of Christian faith you are teaching at home. CJA is committed to you — and prays continuously for each of our high schoolers and their families. Because our courses can be accessed 24/7/365, your teen can learn to structure their schedule to put God at the center, concentrate on their studies, and still build in volunteer opportunities, ministry, family, and social time. Families can tailor academics around high schoolers' employment, performances, sports, and even vacations. CJA offers educational freedom without sacrificing high-quality academics.
CJA's AP courses are College Board certified to make sure your high schoolers are well-prepared for Advanced Placement examinations.

High schoolers who may have hit a bump in the academic road or struggled with a particular subject can retake core academic courses, if needed, to boost their overall GPA.

Teens work independently under the guidance of certified teachers who can be accessed easily for assistance.

Teens learn to structure and prioritize their time, so they know how to build in their college or technical classes, employment, relationships, family, and faith. CJA helps by offering courses that can be accessed any hour, every day.

CJA has an innovative partnership with Colorado Christian University to provide dual enrollment college courses to CJA high school students.
Students can use dual enrollment courses to satisfy high school diploma requirements and earn college credit.
The tuition rate for CJA's Colorado Christian University dual enrollment courses is the same as our other high school courses making this an exceptional value.
Our dual enrollment courses are designed for high school students and are taught by highly credentialed college professors who are specifically trained to teach college material to high school students.



Covenant Journey Academy's high school English courses provide a rich study of literature both as a form of communication and as a reflection of reason and the human condition.

Our English program also includes many opportunities for students to advance, including credit recovery courses at every level of high school and Advanced Placement (AP) courses in English Language & Composition and English Literature & Composition.
Covenant Journey Academy's high school math program includes a variety of courses to fit your student's needs, including Algebra 1, Algebra 2, Geometry courses, Consumer Math, Liberal Arts Math, Honors Pre-Calculus, and Advanced Placement Calculus. We offer credit recovery courses for Algebra 1 and Algebra 2.
Our well-developed science program includes numerous high-quality courses that will enable your student to explore God's creation through a biblical worldview. We offer credit recovery courses for Chemistry and Biology, and for students interested in Advanced Placement courses, we offer AP Biology.
Covenant Journey Academy's well-rounded high school curriculum includes a broad selection of Bible courses, including Old Testament Survey and New Testament Survey, as well as courses in Apologetics, doctrine, biblical worldview, and faith-based decision- making.
Our high school History and Social Studies program will enrich your students' lives by equipping them to understand human events in light of reliable history, fundamental principles, and a biblical worldview. Students desiring Advanced Placement courses will have several History and Social Studies courses to choose from, including AP courses in U.S. History, Modern World History, U.S. Government and Politics, as well as Economics courses and history-related fine arts courses. We also offer credit recovery courses in U.S. History, World History, U.S. Government, and Economics.
Covenant Journey Academy brings the world to you through our expansive language offerings. With courses in Latin, Spanish, Chinese, French, German, and American Sign Language, CJA is here to prepare your student to excel.
Our high school electives provide students with outstanding opportunities to explore their passions, develop their interests, and discover their callings. Whether your student is interested in studying leadership, forensic science, creative writing, technology and design, speech, or another area of interest, we've got you covered. Additionally, we offer many Advanced Placement courses in areas such as economics, psychology, statistics, computer science, and art history.


Post Office Box 547067
Orlando, FL 32854
CJA@ CovenantJourney.org

© Copyright Covenant Journey Academy. All Rights Reserved.
Privacy Policy